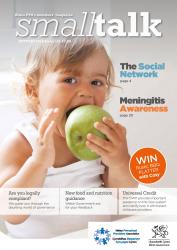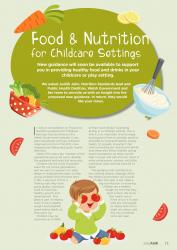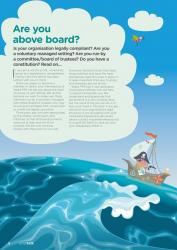 smalltalk…supporting the early years sector in Wales for over 30-years.
Published quarterly since spring 1986 and mailed free of charge to all Early Years Wales formerly Wales PPA members, smalltalk is the must-read title for early years education and childcare providers in Wales.
Our 24-page, full colour magazine is packed full of articles to inspire you to embed and inform high-quality practice, whilst continuing to run a successful business.
What does social networking mean to you?
Nowadays social networking seems to focus more on 'expanding the number of one's business and/or social contacts via social media sites' making it easy to forget about all the 'real-life' individuals we connect with throughout our lives.
At Wales PPA we enjoy connecting with our members, stakeholders, other organisations & individuals via social media as much as the next person. As convenient as the internet is, you can never beat the personal touch. Wales PPA members are invited to attend many events throughout the year which are designed to connect you with likeminded professionals. Our members forums are a great opportunity to network with other providers, staff and guest speakers from across Wales. We hold one a year in each county and every forum is open to every memberwith the content varying in each one. That's a potential 22 forums to attend each year! We give you an update from the latest round on page 4.
Did you attend one of our Foundation Phase Excellence Network (FPEN) events that took place recently? Kelcie Hurley our Early Years Project Coordinator gives you a round-up of the agenda items on page 14. Don't worry if you were unable to attend, we'll be exploring the topics in more detail in the next few issues of smalltalk and have more events in the pipeline. Watch this space! Talking of future events, we reveal some exciting news on page 5. Go on… turn over now. We know you want to!
So how can you keep up to date with all our events and forums etc? Social media is the obvious platform of course We'd be delighted to connect with you to help grow yours and our social networks. There is no denying that it's an incredibly useful tool when it comes to marketing and sharing information. Be sure to visit our website on a regular basis too. It is constantly being updated with what's going on in the sector and make our What's On page your first port of call for forums, events and training that could hold the key to your success?