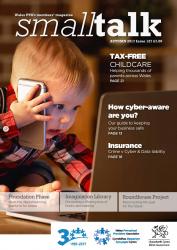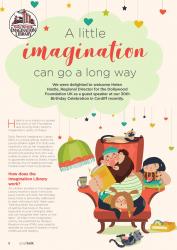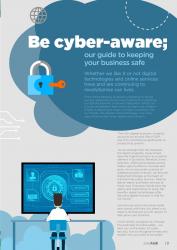 smalltalk…supporting the early years sector in Wales for over 30-years.
Published quarterly since spring 1986 and mailed free of charge to all Early Years Wales formerly Wales PPA members, smalltalk is the must-read title for early years education and childcare providers in Wales.
Our 24-page, full colour magazine is packed full of articles to inspire you to embed and inform high-quality practice, whilst continuing to run a successful business.
In this issue we bring you the highlights from our 30th Birthday Celebration in Cardiff, with a fantastic range of guest speakers and workshops we introduce you to Helen Hastle, Regional Director of the Dollywood Foundation UK. She is on a mission to bring the Imagination Library to Wales. Her article on page 6 gives some very simple ideas as to how you can fund an Imagination Library for your setting. Don't forget your local Wales PPA team are here to support you through any grant application processes too?!
Delivering the Welsh language throughout your daily practice is now mandatory as well as providing your service in Welsh without a Welsh speaker having to ask for it. We bring you the first in a series of articles on the Active Offer.
How cyber-aware are you? We feature a series of articles on this theme. We guide you through the essentials of cyber-security and how to keep your business safe on page 13, Kelcie Hurley focuses on Hwb – the digital learning platform for all 3 to 19-year olds in our Foundation Phase: Talking Point and Robert Lewis, Corporate Director, CCV Cardiff talks to you about the differences between a standard Crime insurance policy and a Cyber & Data liability policy.
Last but not least, tax-free childcare is now available in Wales. We put your questions to HMRC and they have answered them on page 22.