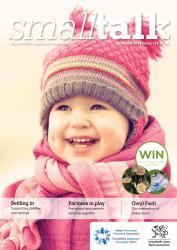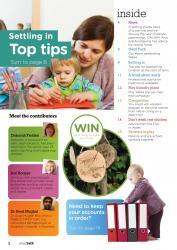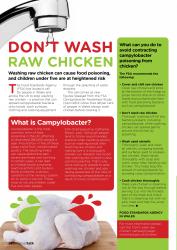 smalltalk…supporting the early years sector in Wales for over 30-years.
Published quarterly since spring 1986 and mailed free of charge to all Early Years Wales formerly Wales PPA members, smalltalk is the must-read title for early years education and childcare providers in Wales.
Our 24-page, full colour magazine is packed full of articles to inspire you to embed and inform high-quality practice, whilst continuing to run a successful business.
The seasons are changing, and at Wales PPA we're also going through some changes as we bade farewell to our CEO Sian Davies and welcome Jane Alexander, who will be leading us from 22nd September.
Jane is currently the national training manager for Clybiau Plant Cymru Kids' Club, having worked there for 13 years in development and training roles; prior to her current position, Jane managed a successful out of school childcare setting. We look forward to seeing her in action later this month.
So, what's in store for you in smalltalk this quarter? We have news about a new childcare partnership called CWLWM; a setting shares news of a recent carnival; easyfundraising show tips for raising money for your provision; and we have a special feature on our Welsh Festival, Gwyl Fach.
There's no Foundation Phase: Talking Point this edition, as we've recently taken on a new early years co-ordinator, Kelcie Hurley; however, she will soon be sharing best practices she's discovering from you in future issues.
Deborah Fielden is back and has written a fabulous feature on helping children (and parents) settle in for the start of term.
Jeni Hooper also returns for an insightful piece on how parents and pre-school can work together. In addition, we have great advisory articles this issue with Dr Avad Mughal sharing best practice for looking after warts, and the Food Standards Agency in Wales explains why you shouldn't wash raw chicken.