Employer Resource Pack (Sample)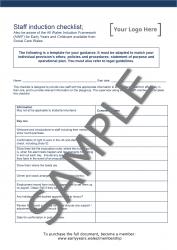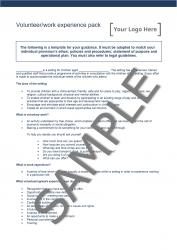 These packs are exclusive to Early Years Wales members. Download the samples below and then check out our membership page for a full list of membership benefits*. Membership is currently FREE!
Already a member? Log in to access the packs. All members have online accounts, simply request a new password by entering the email you have provided us with to access your account for the first time.
The Early Years Wales Employer Resource Pack has been updated and improved to support members with:
Recruitment
Appraisals and Continuing Professional Development (CPD)
Students and volunteer work experience
Each pack contains downloadable guides and example forms to guide you through the processes you need to follow to protect the children in your care, your organisation and your staff.
Recruitment (£8)
All employers whether in private business, voluntary organisations or registered charities need to develop a sound recruitment and selection process.
The following can be found in this pack:
Staff files checklist
Cover letter, application form & recruitment monitoring letter
Recruitment procedure
Confirmation of right to work in the UK & ID check
Reference request form
Declaration of health
Individual DBS
DBS group records
Staff induction checklist
Probationary appraisal
Return to work interview form
Appraisals and Continuing Professional Development (CPD) (£6)
All practitioners, whether they are full, part-time, volunteers, apprentices or work placement students need supervision and appraisal. A structured process along with programmes for professional development, plays a significant part in the retention and well-being of staff and the quality of provision.
The following forms are part of this pack:
Support/supervision meeting notes
Performance appraisal and development
Staff training record
CPD record
Work experience (£4)
Additional forms you may find useful to use when you have students and volunteers:
Student/volunteer record
Volunteer work experience
---
SAMPLE ONLY. Become a member or log in to access and purchase the packs.
*Employer Resource Pack not included with membership. Additional costs listed above.