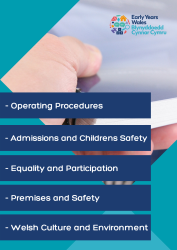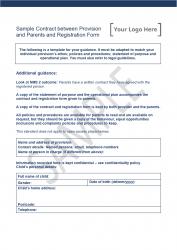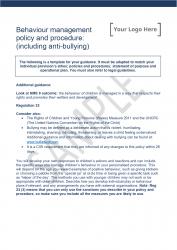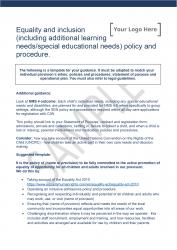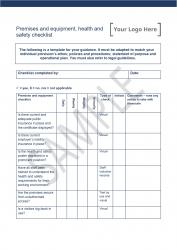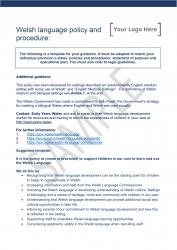 These packs are exclusive to Early Years Wales members. Download the samples below and then check out our membership page for a full list of membership benefits*. Membership is currently FREE!
Already a member? Log in to access the packs. All members have online accounts, simply request a new password by entering the email you have provided us with to access your account for the first time.
The Early Years Wales Policies and Procedures Pack has been updated and improved to support members with:
Each pack contains downloadable guides and example forms to guide you through the processes you need to follow to protect the children in your care, your organisation and your staff.
---
Included in the packs which are available separately or as a complete pack:
Operating procedures (£5)
The following can be found in this pack:
Operational plan
Sample Contract between Provision and Parents and Registration Form
Statement of purpose (Information about your provision)
Admissions and Children's Safety (£5) - Currently unavailable
The following can be found in this pack:
Admissions, arrivals and collections, lost or missing policy and procedure
Behaviour management and anti-bullying policy and procedure (including anti-bullying)
Child protection and safeguarding policy and procedure
Medication authorisation form and record
Medication policy and procedure (including treatment of asthma and any ongoing medical conditions)
Equality and Participation (£5) - Currently unavailable
The following can be found in this pack:
Children's participation policy and procedure
Complaints procedure and children's complaints procedure
Privacy and confidentiality policy and procedure
Equality and inclusion (including additional learning needs/special educational needs) policy and procedure
Parental involvement policy and procedure
Premises and safety (£5)
The following can be found in this pack:
Food, drinks and healthy eating policy and procedure
Health and hygiene policy and procedure
Health and safety (environment) and emergency evacuation policy and procedure
Play equipment and resources policy and procedure
Premises and equipment, health and safety checklist
Welsh culture and environment (£5)
The following can be found in this pack:
Looking after our environment policy and procedure
Outings planning, risk assessment and review forms (To support the outings policy and procedure.)
Outings policy and procedure
Use of electronic equipment, media and publicity policy and procedure
Welsh language policy and procedure
Complete Pack (£20)
---
SAMPLE ONLY. Become a member or log in to access and purchase the packs.
*Policy Pack not included with membership. Additional costs listed above.