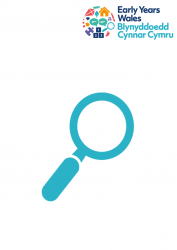 Carrying out and reviewing risk assessments are an ongoing part of delivering any childcare business, however, in these unprecedented times following the COVID-19 lockdown, it is essential that you carry out fresh, robust and thorough risk assessments to cover all aspects of your childcare business prior to reopening, and that these are regularly reviewed after opening.
Early Years Wales have produced a bilingual risk assessment guidance pack to assist all settings prior to their reopening.

You may also be interested in:
COVID-19 Guidance
COVID-19 Resources

---

Members: don't forget to log in prior to adding items to your cart to access these policies for free, your account has been set up for you. Simply request a new password to access your account for the first time.

To become a member visit our membership page.